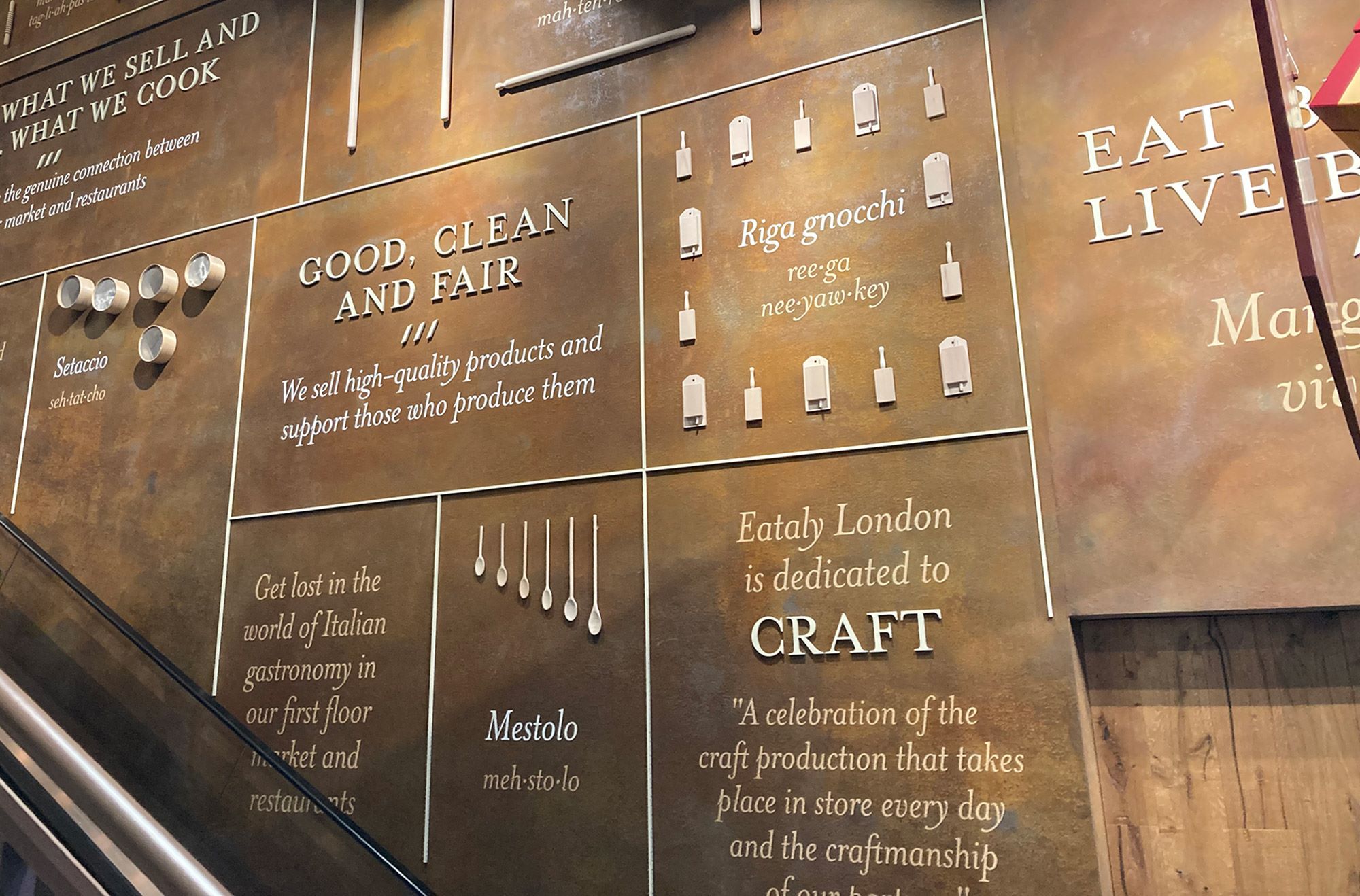 EATALY
Bringing the world's favourite foodie hangout to London
Eataly is London's favorite destination for Italian food, bringing restaurants, bars, market and shops under one roof.
The Challenge
Eataly needed signage, graphics and wayfaring for the launch of its new London mega-store.
They had to source materials and production solutions in the UK for the store designs that had been put together by the corporate VM team in Italy.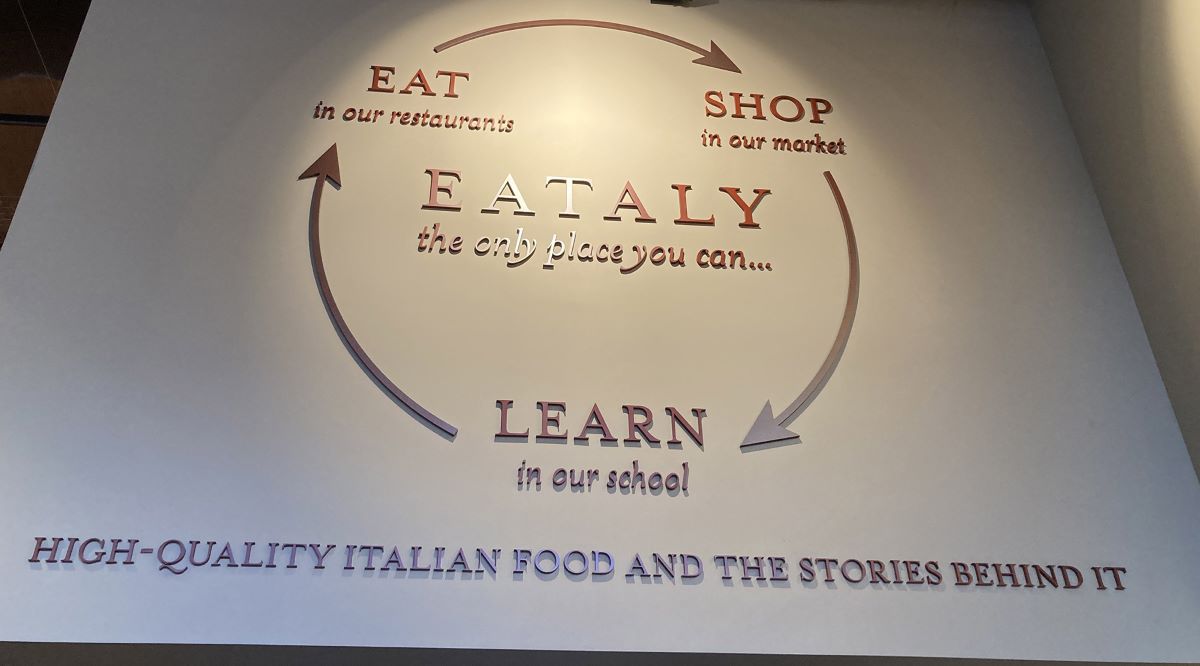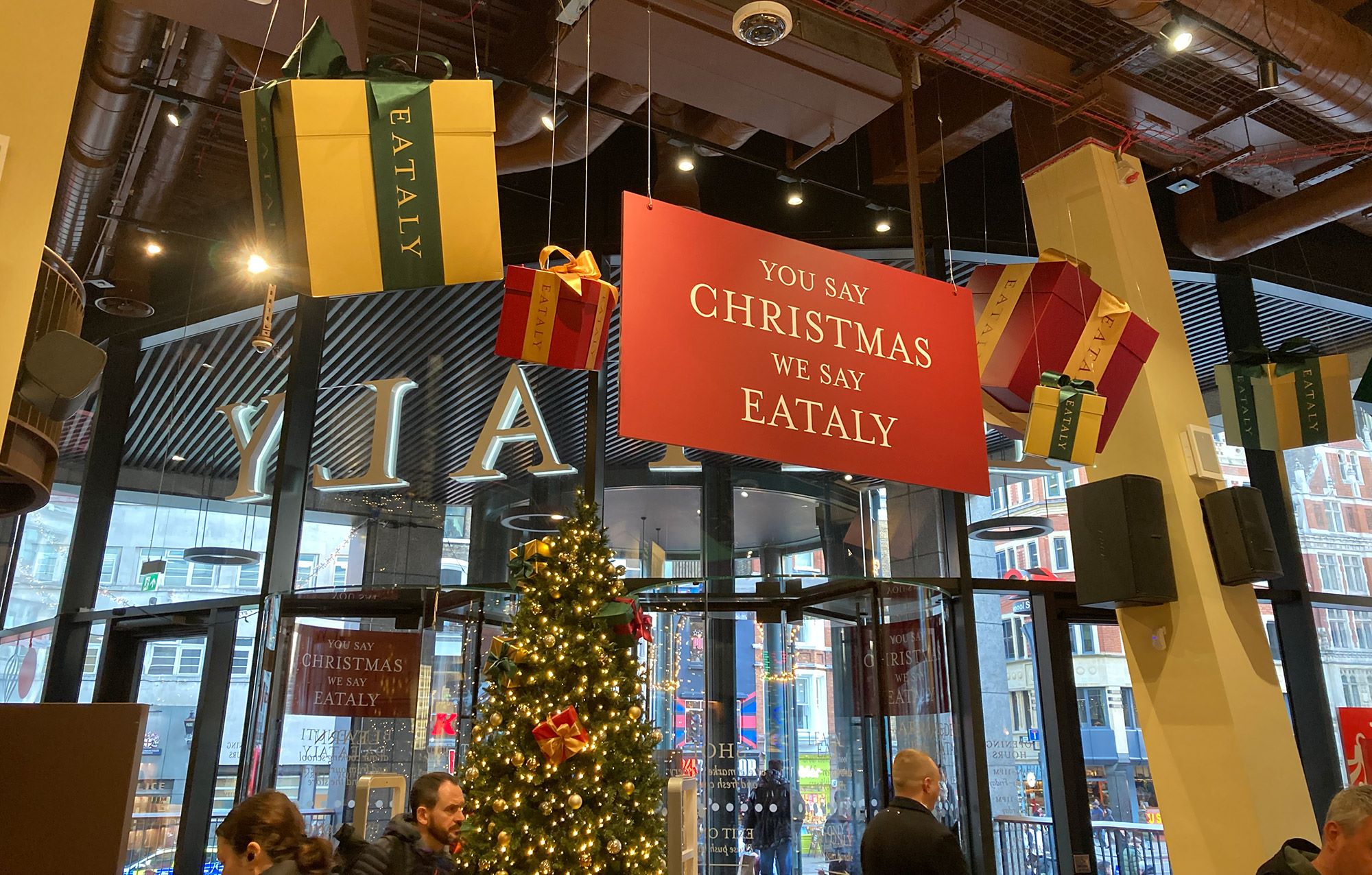 The Bright Idea and the Brilliant Execution
BRANDED acted as Eataly's brand guardian and local expert, ensuring the store environment stayed true to the original brand vision, and providing much-needed eyes on the ground.
We sourced materials and designed content for all instore communications—from digital screens to seasonal window display campaigns. Once the assets were good to go, we oversaw production and installation ahead of the official opening.
The Result
Following a successful launch, Eataly has become one of London's top hangouts. We've continued to work with Eataly to update signage and help bring campaigns to life.