We're BRANDED. The brand creation and implementation agency built for the age of acceleration.
What's the age of acceleration?
It's the age of more. More ads, apps and distractions. More ways to shop. More channels. More challenges. Where that 'more' is only moving faster.
Today, brands face ever-spiraling competition for consumers' attention and affection. To survive—and thrive—they need to stand out and stay relevant.
That's where we come in.
We bring clients brighter creative thinking that cuts through the chaos. Executed and delivered to market with unparalleled speed, control and efficiency.
No headaches. No bottlenecks. No surprises (apart from pleasant ones). Just bold ideas and big results.
Like 350+ awards, 130K artworks delivered each year, an average of 70% ROI, and 25% annual cost savings. If you want to run the numbers.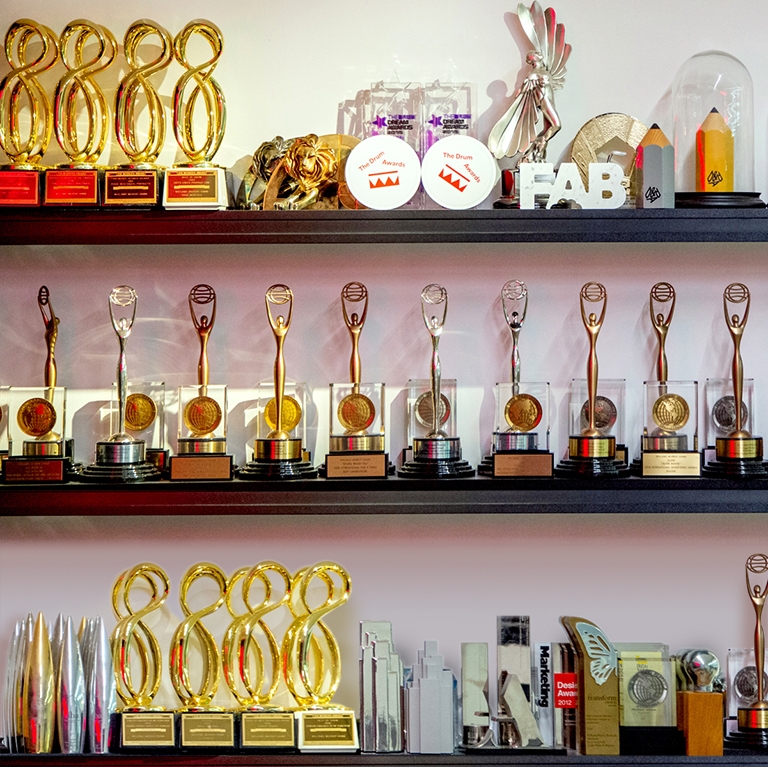 From luxury giants to global retailers, we're experts in mega brands and meteoric growth.
That's because we're built for the age of acceleration, but we're not new to the game—we've got over 40 years of experience and expertise to our name.
And while our portfolio is impressive, our approach is never impersonal. Our clients trust us for the results we get out, and stay with us for the care we put in.
Don't just take our word for it.
Hear it from our clients