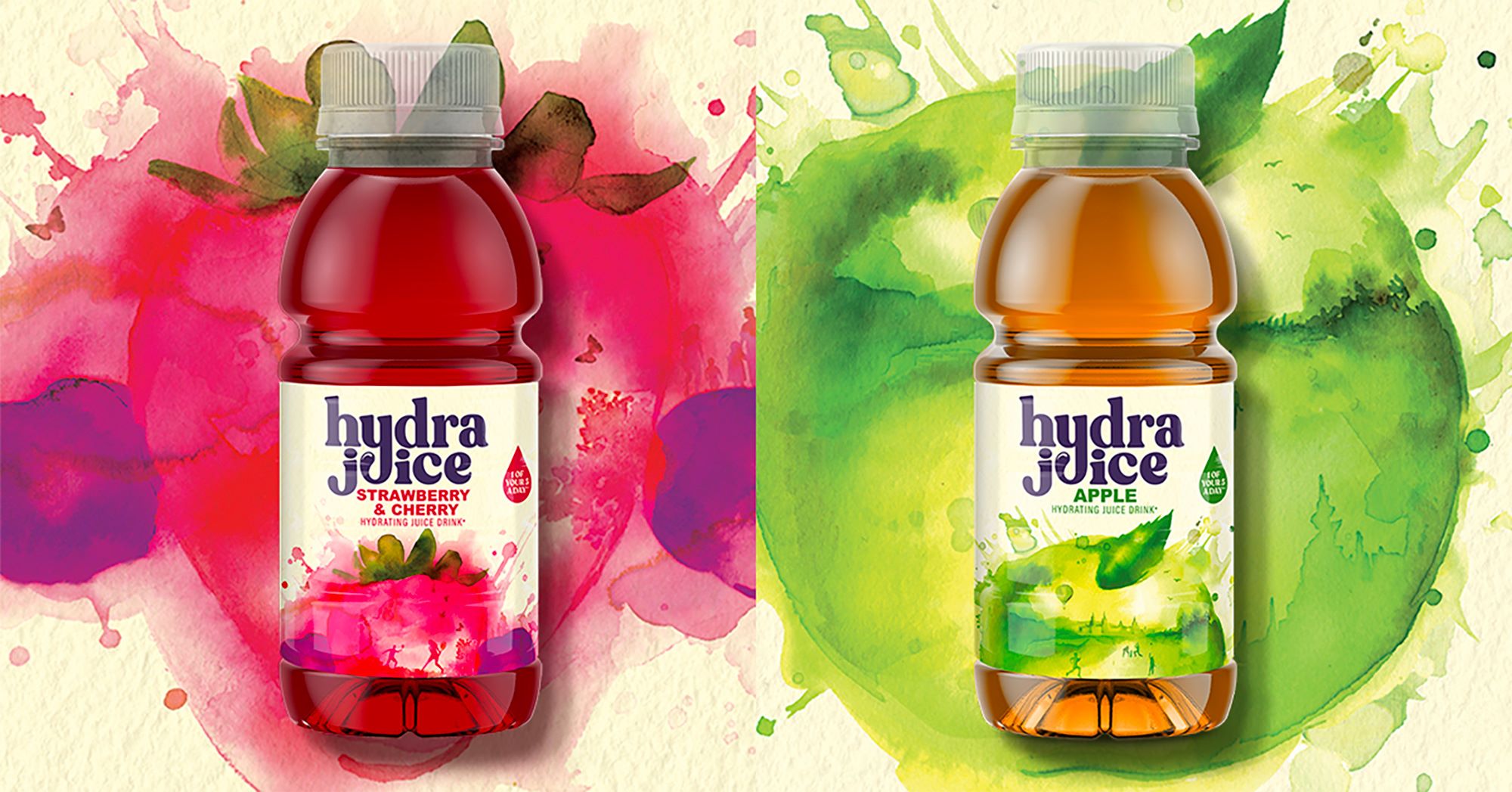 HYDRA
A Juice Drink For Everyone
Hydra Juice is a fruit and water juice drink owned by Multiple Marketing.
The Challenge
Previously marketed as a juice brand with an energy drink attitude, Multiple Marketing were looking for a redesign that could appeal to a wider audience—kids and adults alike. But that juxtaposition is never easy to get right.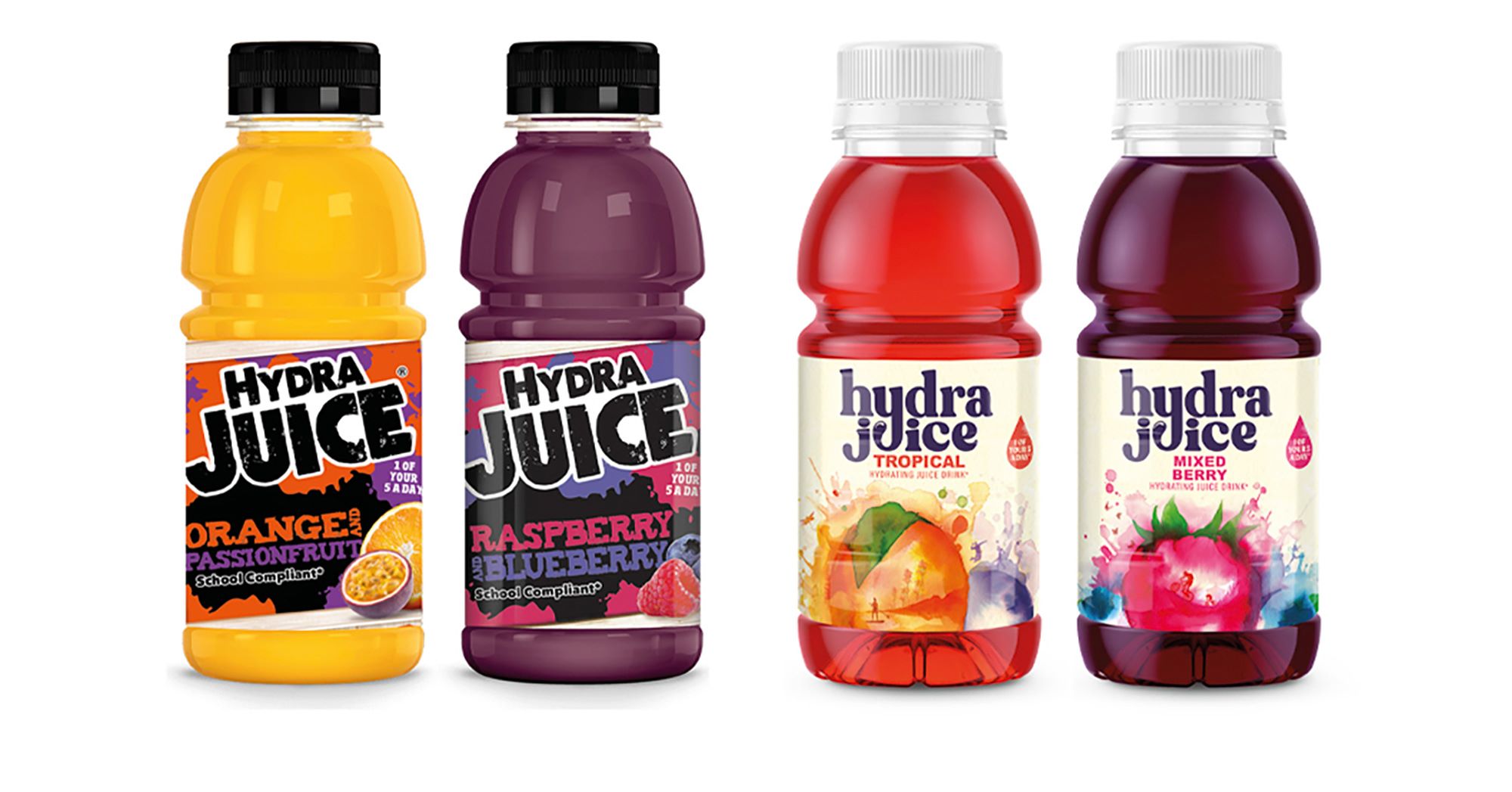 The Bright Idea and the Brilliant Execution
BRANDED dreamt up a creative idea that was based on vivid watercolors to get a sense of fruit, water, and naturalness. We collaborated with brilliant artist Jessica Durrant, whose clients include Vogue, Jimmy Choo, Diptyque and Starbucks.
Jessica used her favorite wet-on-wet technique with India inks, creating dynamic and fluid effects. Hidden within the illustrations are mini worlds, where you can spot people enjoying their active outdoor lives.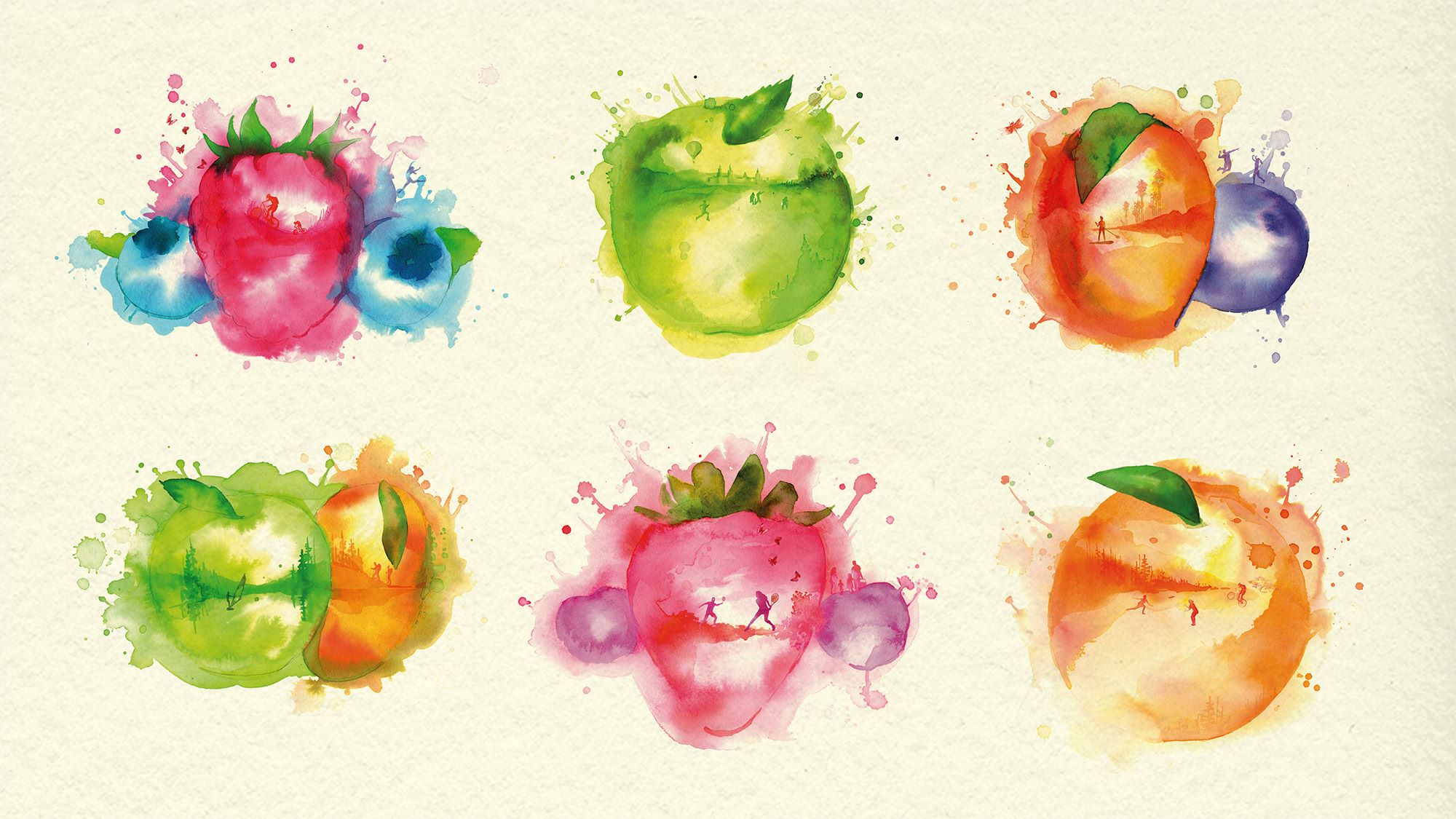 The Result
BRANDED completely revamped Hydra Juice to sit as comfortably in a kid's lunch box, as it does a 30-something's sports bag.