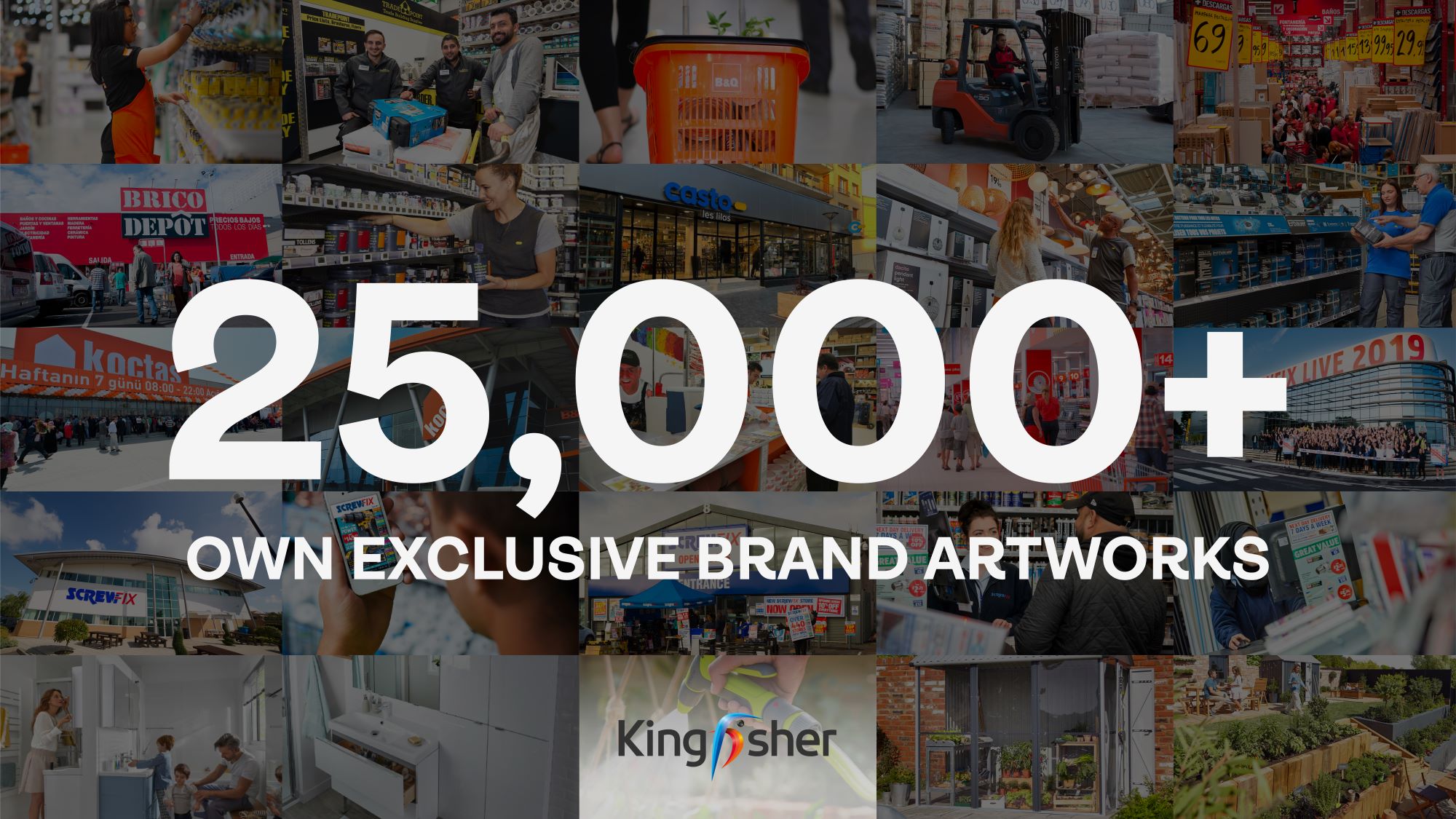 KINGFISHER
A race against the clock to stay regulatory compliant
Kingfisher plc is an international retailer that owns some of the largest home improvement brands in the UK and Europe, including B&Q, Screwfix and Castorama.
In 2022, they were landed with a big operational challenge. With new packaging legislation hot on their tails, they had to find a solution—fast.
The CHALLENGE
From Brexit to climate policy, a host of new packaging regulatory requirements meant Kingfisher needed to update over 25,000 artworks. Across 40,000 Kingfisher Exclusive Brands (OEBs). In less than six months.
The BRIGHT IDEA & The BRILLIANT EXECUTION
Stepping in to act as an extension of the Kingfisher team, we worked with them to address this mammoth task.
Using custom-built data management software, we identified the artworks that needed updating and managed workflow for 25,000 lines. Sourcing round-the-clock studio production and mapping out a progression plan to up daily output on a weekly basis, we worked closely with Kingfisher Vendor Management to deliver a large volume of SKUs while keeping absolute quality control.
The RESULT – MEANINGFUL CHANGE & TANGIBLE EFFICIENCIES