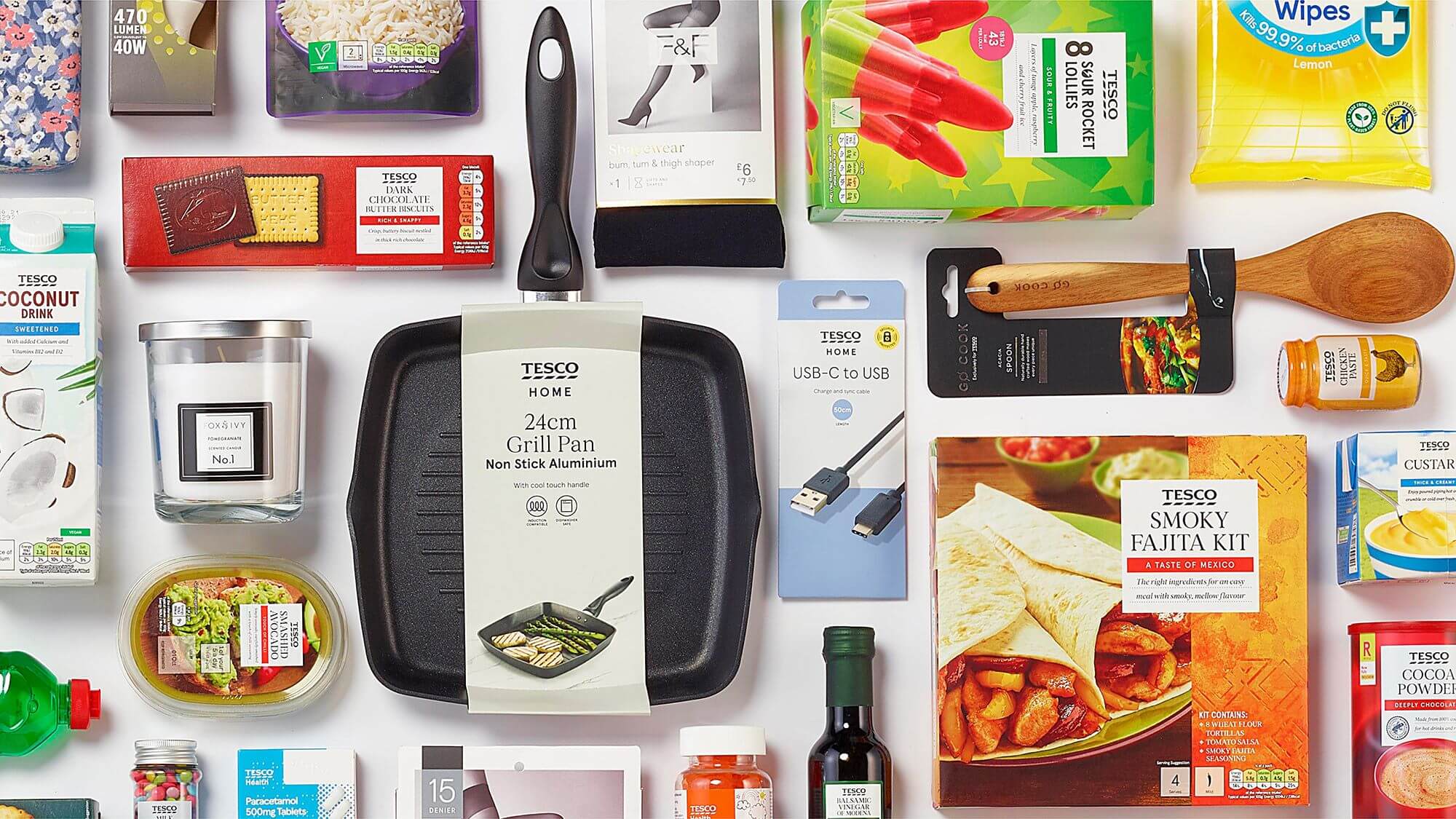 TESCO
15 Years Of Partnership
Tesco is one of the UK's 'Big three' supermarkets, and one of the largest in the world.
The Challenge
Spanning three divisions—Apparel, Home and Food—Tesco manages thousands of SKUs across a huge range of categories and product types. As a now multinational retailer in the age of acceleration, they often need to deliver huge projects to tight timelines, budgets and resources.

The Bright Idea and the Brilliant Execution
BRANDED fills in the gaps in Tesco's internal team, providing them with extra hands and expertise across design, imagery and PQM.
We've been a trusted partner to Tesco for the past 15 years, executing huge rebrand and rollout projects that are delivered on deadline and on budget, every time.
The Result
Thanks to savvy internal processes and strong brand consistency, Tesco's reputation and revenue keeps on growing.