How to build private-label loyalty: the case for sustainability
April 24, 2023
Insight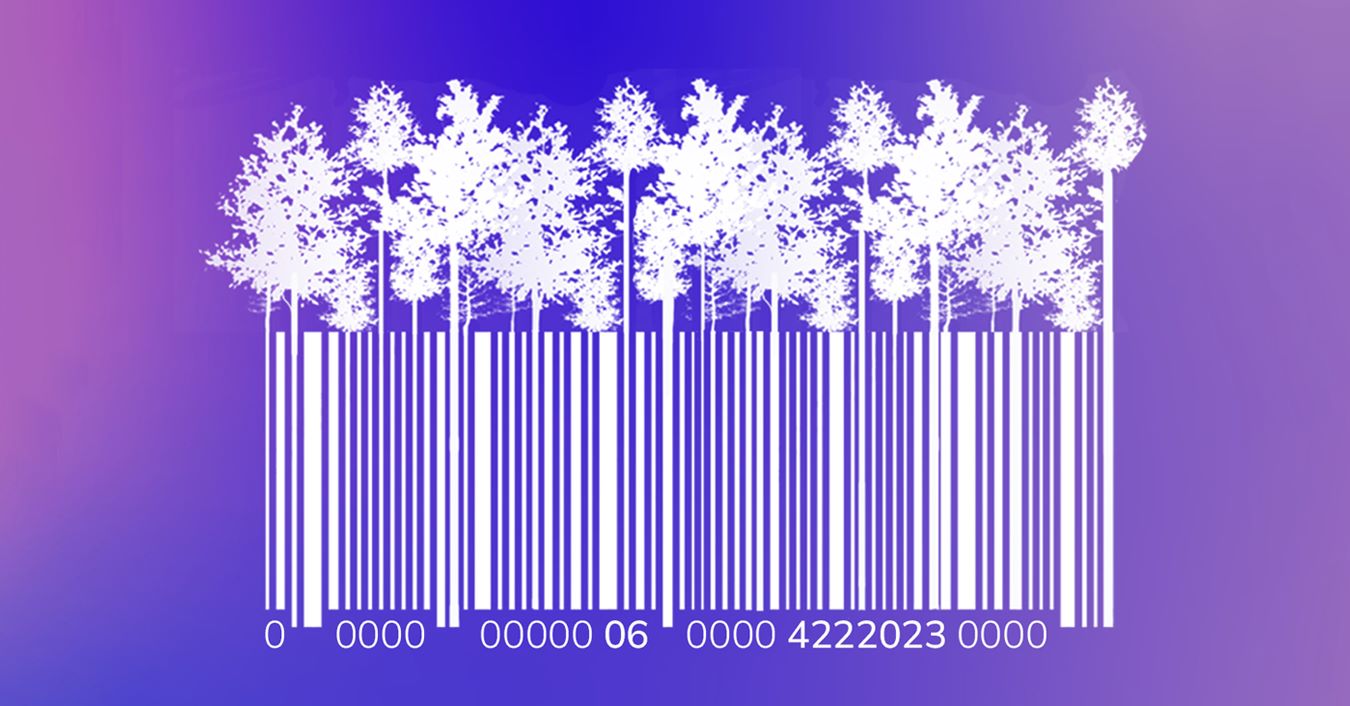 When the world locked down, spending behavior shifted. Fewer products were available and costs rose; triggering many to turn from favorite household brands to private-labels. This trend has been supercharged as the cost-of-living rises. In January 2023, 83% of American consumers bought private-labels instead of name brands.[1]
This is no surprise. In a tough economy, consumers often gravitate to private-labels. But in brighter economic times, will they turn back? History suggests they will.
So how can private-label brands convert short-term private-label switchers into brand loyalists? We believe retailers can future-proof and unlock greater value (beyond price) from private-label brands through leveraging sustainability.
This article explores the growth of private-label brands, the impact of market volatility and sets out our case for how retailers can win.
Price powered private-labels
In our challenging economic climate of high inflation and future uncertainty, Americans are cutting back. Feeling the pressure, affordable private-labels have shone through as the hero, closing the gap between what people want and what they can afford. The PLMA reported private-label sales grew at 11.3% to a record $228.6 billion in 2022.[2] For retailers, this has presented a lucrative opportunity to drive penetration of their store brands and reap the benefits of higher margins and consumer loyalty.
Through dialing up great value to cost-cutting shoppers, savvy retailers have gained significant market share through their private-labels. In 2021, Kroger made almost $28 billion in private-label sales, out of a total $140 billion.[3] In September 2022, discount grocery chain Aldi gained 1 million new US customers year-on-year and saw double-digit sales growth. [4]
Private-label shoppers are not constrained to one income bracket, over two-thirds of low-, middle- and high-income shoppers are now choosing private-label brands. The highest demographic to 'trade down' are Gen Z and Millennials – an overwhelming 90% [5] Value is becoming synonymous with trust – in 2022 millennials cited Walmart's Great Value private-label range as their 11th-most trusted brand.[6]
Amid inflation, the appetite for private-label brands is stronger and more exciting than ever. But can private-label brands deliver growth in good and bad economic times?
Do private-labels really have a shelf-life?
When inflation and the cost-of-living eases, will consumers return to previous buying habits? Can retailers continue to drive profits through private-labels? Or do they risk losing to national brands?
Despite private-labels innovating into new and premium categories, data indicates consumers are fickle and the market is volatile. In January and February 2021, a tailwind from the pandemic pushed private-label sales up 10% and 7.7%. Later, as the nation emerged from lockdown, private-labels sales saw a three-month decline of 18.7%, 5.1% and 6.5% in March to May (% change vs YA).[7] A clear correlation between been consumers trading up as the economy boomed.
Today's private-label boom is also likely to be temporary if consumers are price-loyal rather than brand-loyal. If price was voted the top reason 45% of consumers switched to private-labels in 2020 [8] – when the cost-of-living crisis eases – what is to stop people switching back? Retailers are extremely vulnerable to customers returning to national brands.
"Private-label is always going to have a place during tough economic times, but this largely is driven by price alone," explains Kevin Kirby of Wise Athena, a company using advanced analytics to predict pricing for CPGs.[9]
It's unlikely that this private-label boom will last. But retailers can change that. The industry needs to think strategically to hold onto higher shares and lock-in price-sensitive consumers. It's time to act – fast!
Sustainability – the route to deliver long-term value.
Now is the moment for retailers to define how their private-label brands will achieve a competitive advantage.
To move beyond price-loyalty to brand-loyalty, private labels need to innovate. Increasingly, their shoppers want their purchases to reflect their values: three-in-four Gen Z consumers would prefer to buy sustainably rather than go for brand names. [10]
Pressure only mounts as these customers become activists, 75% reportedly parting ways with brands that conflict with their personal values.[11] Brands that stand still risk losing out rivals who have purpose at their core.
For retailers, this is an opportunity to demonstrate that their core values and commitment to a sustainable future align with their customers. To ensure private-labels are more valuable for your consumers and your bottom-line, here are three key steps to consider:
Elevate your values
These 'conscious consumers' need to know that their purchases stand for positive change for people and for the planet – and not just in premium lines.
For retailers this means deeply understanding your private-label brands sustainability issues and where solving these speaks to shoppers' values.
Private-label brands should interrogate their product lifecycles end-to-end – how they are made, what they are made of and how they are disposed. It's essential to drive and measure impact, and communicating this clearly without any hint of greenwashing. Brands that make ESG (environmental, social, governance) claims on over half of their products can enjoy an average 33% increase in repeat sales from buyers.[12]
A strong and unique sustainability story will drive ethically-minded consumers to make repeat purchases, leaving private-labels less vulnerable to market forces.
Innovate your packaging
Consumers want sustainable solutions that are both desirable at point-of-sale and less guilt inducing at point-of-disposal. Over 60% of US consumers said they'd pay more for a product with sustainable packaging.[13]
Although sustainable packaging can be high-cost, it can help to save money. Shrewd private-label brands should apply a reduce and replace strategy across their entire supply chain: reducing packaging design to a point where products are protected; and replacing it with biodegradable, recyclable or reusable materials. There's also a compelling economic case for minimizing synthetic packaging: if a lighter, more eco-friendly material can simultaneously reduce a brand's carbon footprint and shipping costs, it's a winning combination.
Innovating private-label packaging to lower its environmental footprint will elevate user experience on and beyond the shelf, whilst delivering efficiency and cost-saving gains for retailers.
Measure your impact
In a climate where it's never been harder to stay relevant, consumers need to see private-label brands progress on all fronts: new product lines, up-to-date claims and retailers delivering on the sustainability targets they've set. All backed up by robust data. 23% of Gen Z consumers frequently looked for a brand's sustainability commitments when deciding to buy. [14]
A genuine signal to achieve positive outcomes for the environment and society means doubling down on data collection, measuring business impact in all areas: from supply-chains to product performance; increasing transparency, reporting and accountability.
Retailers that set clear sustainability goals, underpinned by solid, actionable improvement plans will strengthen their brand reputation and enjoy long-term consumer loyalty.
The time is now
Private-label is no longer just about price, but an opportunity to build loved sustainable brands.
Download our actionable, concept to shelf guide on how you can build a sustainable and successful private label brand.
A step-by-step guide to becoming a sustainable brand from concept to shelf.
[1] Morning Consultant, 2023
[2] PLMA, 2022
[3] Kroger, 2022
[4] Aldi, 2022
[5] Fashion in 2023: Retail trends & insights from around the globe' – Kelsey Robinson, Senior Partner
[6] Morning Consultant, 2022
[7] PLMA, 2022
[8] McKinsey, 2022
[9] Food Institute, 2022
[10] First Insight, 2023
[11] Google, 2023
[12] McKinsey, 2023
[13] McKinsey, 2020
[14] Statista, 2023