Meet America's Most Experienced Startup
March 16, 2023
Insight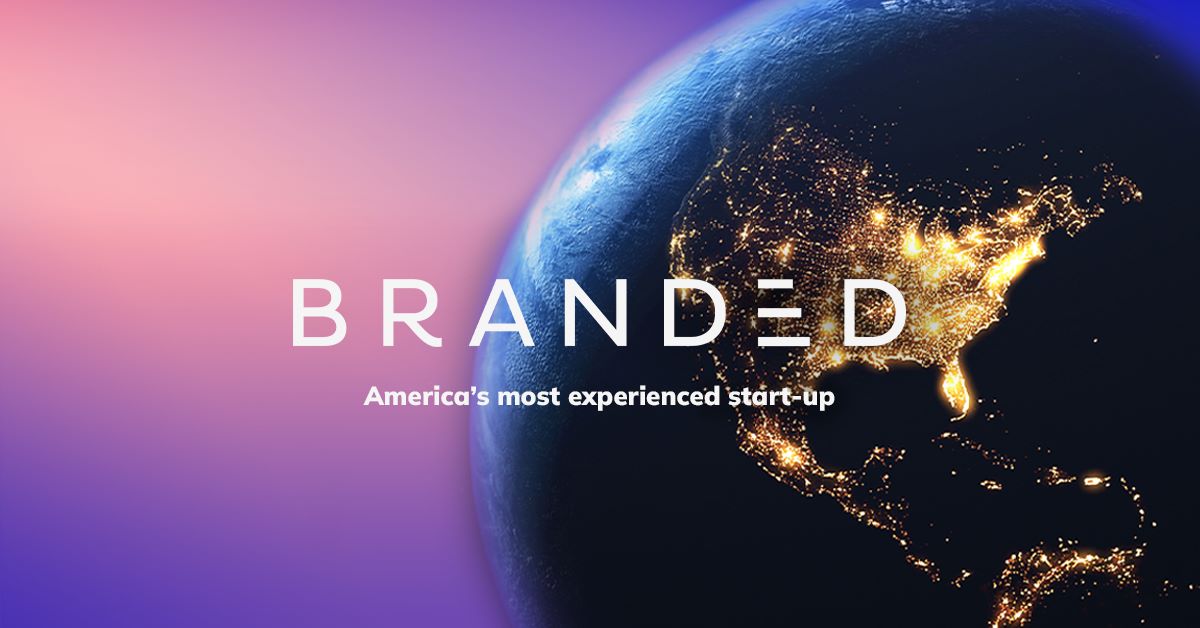 The go-to agency for brand creation and implementation has arrived in the US. 
If you're reading this, you're living in the Age of Acceleration. Maybe you're standing in line at the grocery store with a few minutes to waste. All you have to do is pull out your phone for endless content and endless distractions, right there in front of your face.
Chances are you barely have time to read this article before you're onto the next swipe. Just like your customer barely has time to notice your brand. So where does that leave you?
In the ever-spiraling competition for consumers' attention, brands need to stand out and stay relevant. That doesn't just mean viral Tik Toks. Creativity can give you the edge over competitors, but you've got to juggle it with multi-channel distribution and changing expectations around the role brands play in the world.
You've tried outsourcing to branding experts. A creative agency to brainstorm the ideas. Someone else to deliver them. The problem is, there's nothing connecting the dots. Working with multiple partners, you lack end-to-end visibility, causing slow production, loss of time, and lack of consistent creativity. Not to mention wasted resources and money.
But what if you could work with an agency that can do—and has done—it all? 
That's BRANDED. From the bright ideas to the brilliant execution, end-to-end is our lifeblood, not just another buzzword.
We've spent four decades' growing household names all over Europe. Whether it's winning our clients 350+ awards, delivering 130K artworks a year or saving them 25% in annual costs, our innovative tactics can take you from concept to market, helping you respond to evolving consumer needs while maintaining ultimate brand control.
So why have you never heard of us?
If you're scrolling in the USA, we're probably strangers to you. Since you've read this far, allow us to explain why you should you give us more of your (already precious) time.
On the outside, we're the new kid on the block. We've just opened the doors to our first stateside HQ in Miami, and the champagne cork has barely left the bottle.
But we'll let you in on a secret: we've been working with US partners for ten years already. Universal, Hershey and Winn Dixie are just a few who have all seen the light. So if you think we're just slick decks and blue skies, think again.
We've got over 40 years of experience to our name, and in the UK, we're the go-to brand creation and implementation agency (pretty impressive, considering we've never spent a cent on our own marketing budget).
That's because our partners trust us for the results we get out, and stay with us for the care we put in.
While our success stories speak for themselves, we make sure we speak for our people. From integrating seamlessly with your team, to building an inclusive environment that understands your target customer.
It's this unique approach that has fueled our track record of bold moves and big results, and a portfolio built purely on word of mouth.
Now, we want to work with you.
"BRANDED has arrived in the US to emulate and exceed the astounding success we've had in Europe, working with amazing brands like Tesco and Castrol," says George Essex, Senior Vice President.
"We want to bring something new to this incredible market by working with brands who are passionate about driving meaningful change, but might feel like they're struggling to keep up with the current pace of retail. We're here to listen to your experiences, and eliminate every obstacle. We're here to immerse ourselves in your stories, and tell them to the world."
Want to know what it's like to work with BRANDED? Think of us as America's most experienced startup.
We're here to shake things up. And we've got the experience to back it up.
We're changemakers and innovators who will encourage you to take risks. Because with us by your side, you can be confident they'll pay off.
So let's not be strangers any longer. Get in touch to learn how we can help your brand start a new chapter.