The key to effective pack design and its role in the shopper's journey
October 30, 2023
Article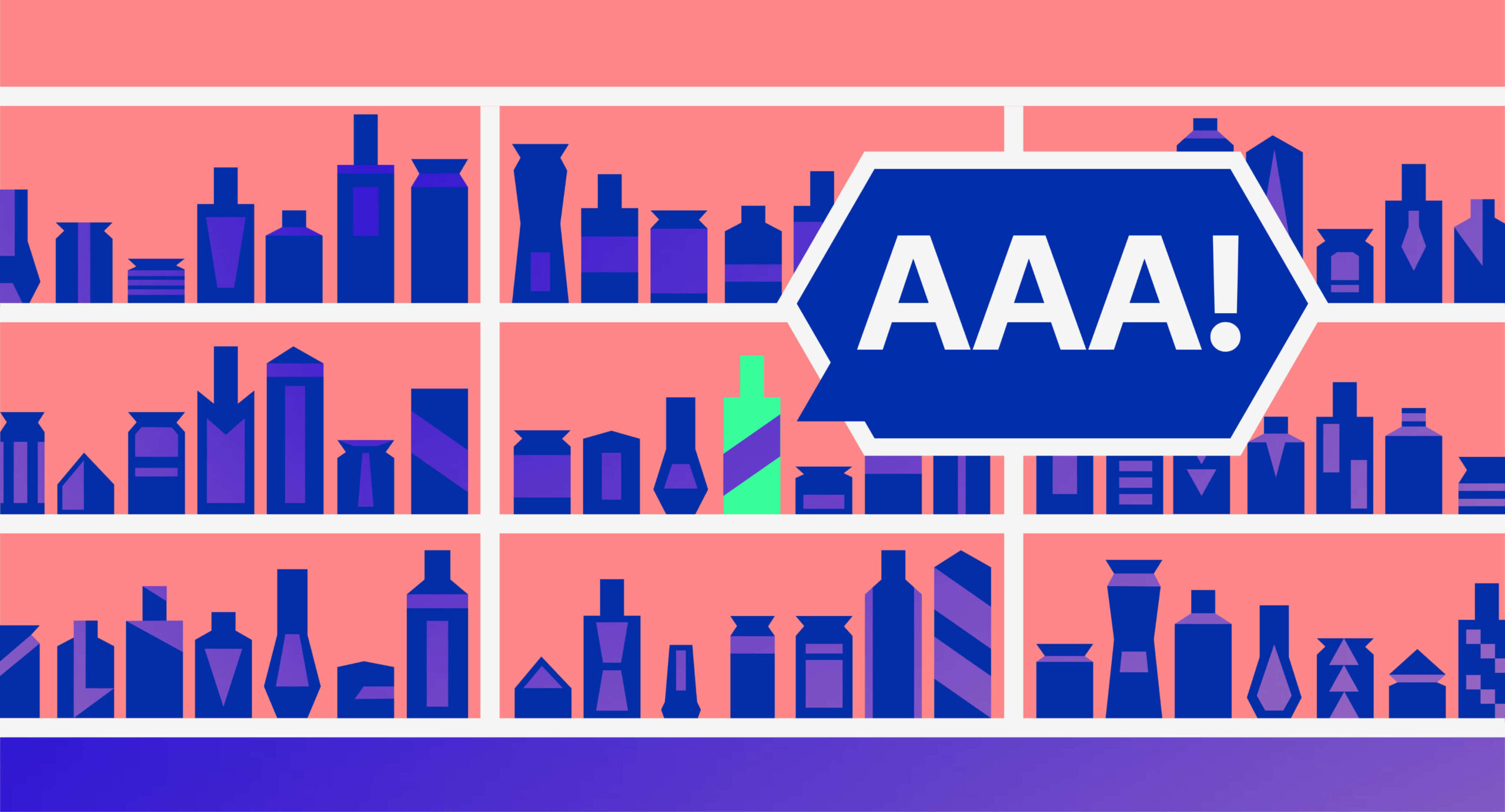 When a customer walks into a store, they're met with an overwhelming abundance of choice. So what makes them pick one product over another? Is it the fact that Heinz has the best tasting ketchup? Or that they've always been a Coca Cola person, not a Pepsi person?
There are all sorts of factors that come into play. However, not all decision-making is conscious. In the world of branding, we can influence consumer behavior in subtle ways.
What's the trick?
The most powerful tool in the retail journey is packaging. It's how customers distinguish between brands, categories and products. Crucially, it's what makes them pick a product off the shelf and put it in their baskets.
At BRANDED, we use a simple, 3-step formula that nudges customers to pick up the pack. It's no magic trick; it's a method that's firmly grounded in customer psychology.
When you analyze a shopper's behavior, you can catalyze their decisions. It all boils down to the different stages of the shopper's journey.
You don't need multi-layered pyramids or intricate maps to understand the three jobs a pack needs to do in a shopper's journey. In fact, there are just three words you need to remember: Attract, Assist and Assure.
When we keep these stages of the retail experience front of mind, we can design packaging around critical jobs to be done. Let's take a walk around the store to learn the three key A's of pack design and its role in the shopper's journey.
ATTRACT – FROM 6 FEET AWAY
The first phase is category and brand orientation.
At this point, the customer is browsing the store, perhaps looking for something they need — lunch, cleaning supplies, a cold drink.
The job of the packaging is to capture their attention and stop them in their tracks. It needs to build brand visibility and appeal through color, logos and brand icons.
This is where shopper psychology is at its simplest. Because the main way shoppers will orient themselves when they are browsing through the aisles is primarily through color and graphic shapes. The signature red and cursive 'C' of a Coca Cola can, Pringles' mustached mascot, or Oatly's hand drawn fonts and block letters are part of what has made these household names so successful.
ASSIST –  FROM 3 FEET AWAY
The second phase is variant navigation.
Here, the customer has arrived at the right category and is aware of the brands on offer.
The pack's job is to help shoppers make a decision on which product is right for them. This is where secondary color coding, product-specific information and key benefits come in.
From six feet away, Coca Cola acted as a signpost brand for the customer to orient themselves in the category. From three feet away, they're deciding which product or brand to choose. Perhaps they are more of a Pepsi fan, or they want to find a healthier alternative.
This is where packaging can communicate key benefits, like 'zero sugar' or 'low calorie', or differentiate flavors, as with Pringles' multi-colored tubs.
ASSURE – FROM 1 FOOT AWAY
The third phase is selection and confirmation.
Now, the customer is picking up that product and scanning the packaging. Or they've decided to buy it, and we find them unpacking their shopping at home. The packaging's final job is to reassure them that they've made the right choice (either in-store or at home).From one foot away, it should communicate reasons-to-believe and additional attributes.
This is the secret to messaging hierarchy — that "certified organic" or "100% peanuts" isn't what the packaging should lead with, because it's not the first thing the customer needs to see. Rather, it's the assurance that they've already chosen the right product.
For example, one of Oatly's biggest selling points is that it's dairy-free, but this is communicated in much smaller font on its packaging. You'll only see the "totally vegan" or "no milk, no soy, no bad-ness" when you're looking closely.
Follow the framework
The challenge of making your brand stand out from thousands of others can feel overwhelming, but it can be reassuring to know that it's not rocket science.
It is about using the right graphic language for the right job. Shouting all detailed reasons-to-believe big on pack will not benefit in the Assist and Assure step. What does the customer need to see first: the brand logo, nutritional information, organic certification, sustainability credentials?
Need help to nail your pack design?
The problem is, packaging design can feel like a complex problem to solve — creatively and logistically. We've used this three-step formula to design retail packaging for some of the world's leading brands, achieving big results.
At BRANDED we understand the shopper psychology behind packaging design. Get in touch to learn more about our end-to-end packaging design services.
Take a look at our Case Studies for some inspiration.